Vinpearl Golf officially kicks off 18-hole golf course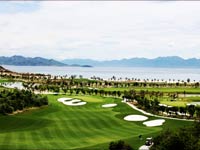 After the operation of the nine-hole layout, , on November 11, 2011, Vinpearl Golf Club - Nha Trang officially introduced its 18-hole golf course under its progress and quality commitments. This notable event marks the completion of the first international standard par 71 Championship masterpiece of 6,787 yards on an island in Vietnam!
Vinpearl Golf Club has put its 18-hole golf course into operation under its progress and quality commitments
Vinpearl Golf Club is built on a total area of ​​182 hectares, including an international standard 18-hole golf course, ocean-view luxury villas, the Clubhouse, a helicopter landing pad and a system of luxury and convenient services and amenities.
Situated at a delightful small bay-like location with an ocean-view direction (along an 800 meter beach) and at the center of the project, where it can hide itself from waves and enjoy mild breezes, the golf course not only provides optimal technical conditions that enable players and visitors to play golf and enjoy the marvelous scenery at the same time but also helps promote Vinpearl's leading position in sea and island tourism. The brilliant green grass is an environmentally friendly Seashore Paspalum variety that thrives in a seaside location with saltier water conditions.
Officially launching the phase 1 with nine golf holes by the end of June 2011, Vinpearl Golf Club has so far welcome thousands of domestic and international arrivals coming here to visit, practice and play golf. Remarkably, Vinpearl Golf Club in October 2011 has successfully hosted well-known tournaments such as Nha Trang Challenges 2011 (Nha Trang Golf Association) and Golf Outing (Hanoi Golf Club).
"It is likely that nothing would be more wonderful than the chance to escape from your jam-packed city to immerse yourself in the beautiful nature, enjoy the sea and the sky and challenge the golf holes", said Pham Ngoc Linh, a golfer from Ho Chi Minh City. "After I heard of Vinpearl Golf Club, I have almost spent my weekends here to enjoy and relax myself by the golf holes. It brings me new and interesting feelings and experiences each time I come here", she added.
Source: Vinpearl.com
HOTEL OFFERS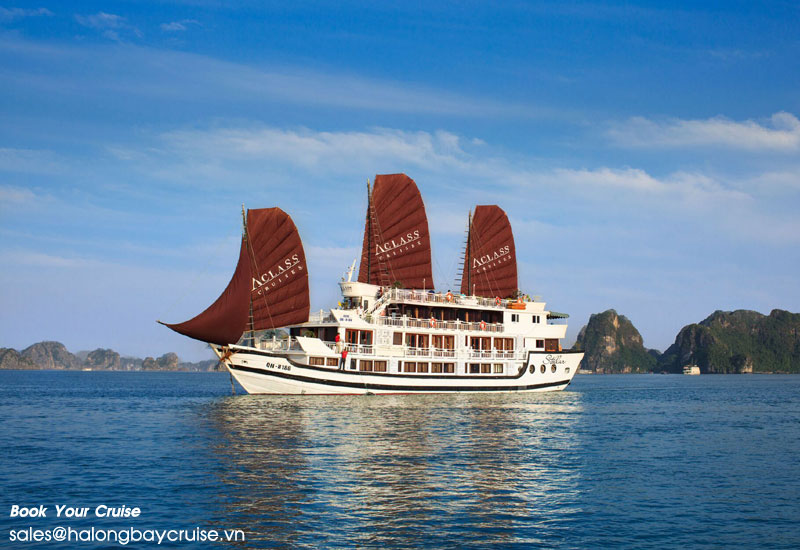 You have decided to plan a Ha Long bay trip? Halong Bay Cruises is the right choice. Book a Halong bay tours online with local experts at the lowest prices with handpicked reliable suppliers - best price, flexible cancellation and local expertise.
Vietnam Hotels: Hotel84.com offers the choice of over 2500 hotels in Vietnam. Our hotel reviews will help you find the best deal, while you are in Vietnam. Find hotels and book great Vietnam hotel at great prices.