Vinpearl – Five-Star Family Tourism
Living in luxurious rooms, enjoying exotic cuisine, playing exciting sports and joining in a wide range of entertainment - all this makes for a fantastic dream family holiday. Vinpearl offers you all of this and the highest quality services, all in one stunning destination.
MORE DETAILS...
(https://www.legend.travel)


Vinpearl Resort Nha Trang
The international five-star Vinpearl Resort Nha Trang hotel with 485 rooms features striking modern architecture, plush high-class health and beauty care services, as well as appealing and convenient restaurants.
Each of the resorts' restaurants and bars caters to diverse tastes that will satisfy the whole family. Most of the dining venues also have spectacular views of the swimming pools and the ocean.
Nothing is better than enjoying good food by the water and feeling the romantic sea breezes awaken your family's senses.
Be amazed by the surprises in the "Wonderland," play exciting games, and enjoy unique performances at Vinpearl Amusement Park.
The hotel also boasts a luxury shopping mall for "shopaholics" in the Executive Building and a state-of-the-art gym to help you keep fit.
Vinpearl Luxury Nha Trang
Vinpearl Luxury Nha Trang has 400 meters of stunning natural white sand beaches for the whole family to stroll or take a dip in the crystal clear blue water.
Vinpearl Luxury Nha Trang is an international standard luxury tropical resort with unique architecture - an eco-friendly masterpiece blending harmoniously with the surrounding landscape.
The 84 luxury villas in Vinpearl Luxury Nha Trang are meticulously designed to ensure visitors enjoy exclusive privacy.
Vinpearl Luxury Nha Trang also brings visitors the chance to enjoy famous culinary flavors from all over the world in a modern, romantic, and luxurious setting.
Vinpearl Luxury Da Nang
The luxurious hotel and resort at Vinpearl Luxury Da Nang is a majestic dream paradise that feels as cozy and welcoming as a private home.
The lounges, bars and restaurants at Vinpearl Luxury Da Nang are conveniently arranged in harmony with the whole complex to create exclusive private dining spaces.
Vinpearl Luxury Da Nang also takes care of young visitors at the Kid's Club, featuring a wide range of fun and exciting activities. Parents can relax, swim, play sports and go shopping knowing their children are being well cared for and entertained by friendly, highly qualified staff.
Immerse yourselves in peaceful nature, play on the beaches in the sparkling oceanside sunlight, explore unique world cuisine, and enjoy a dream holiday with your loved ones at Vietnam's splendid Vinpearl resort paradise.
Source: Vinpearl.com
HOTEL OFFERS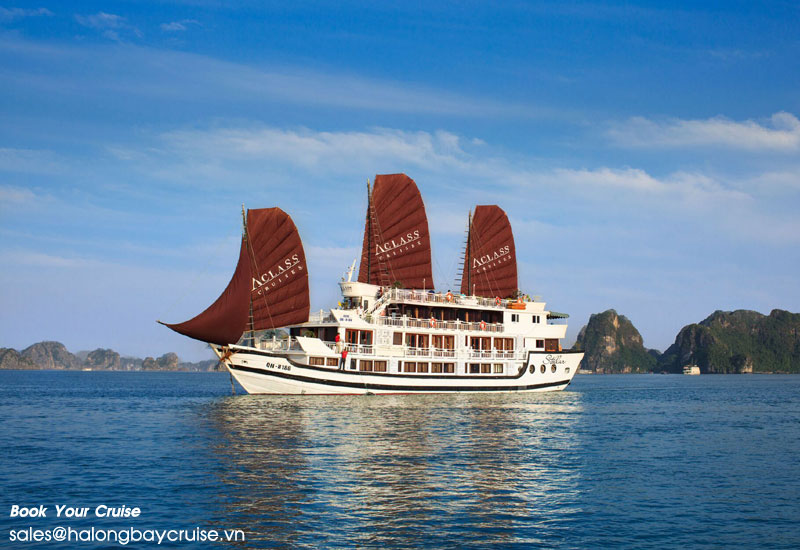 You have decided to plan a Ha Long bay trip? Halong Bay Cruises is the right choice. Book a Halong bay tours online with local experts at the lowest prices with handpicked reliable suppliers - best price, flexible cancellation and local expertise.
Vietnam Hotels: Hotel84.com offers the choice of over 2500 hotels in Vietnam. Our hotel reviews will help you find the best deal, while you are in Vietnam. Find hotels and book great Vietnam hotel at great prices.