How to Find the Best Halong Bay Cruises in 2016
The advice for people looking to cruise in 2016 is to book now because nearly all sailings have availability, and the deals are the best you'll see. If you are traveling during the summer from May to September, there's a big deal for most cruises from 20% to 50% discount. All cruises mentioned aboved offer joining group tour. It means that you will share the boat with others. Here's what you need to know.
MORE DETAILS...
(https://www.legend.travel)
Book early for the best deals if you are looking for a luxury cruise in Halong Bay, my recommendation is Paradise Luxury Cruises, Victory Star Cruises, Valentine Cruise, Au Co Cruises, Huong Hai Sealife Cruise, Starlight Cruise, Dragon Legend Cruise, Violet Cruise, Ginger Cruise, Jasmine Cruise, Golden Cruise, Indochina Sails, Bhaya Classic Cruise, Paradise Peak Cruise, Emeraude Classic Cruises. The rate is different from each other. The most expensive ones are Au Co, Paradise cruises and Violet Cruise.
We asked a couple of knowledgeable cruise sellers for their best tips on finding cheap cruise deals, getting extra freebies and making the best choices for your next sailing.
Booking with a travel agent: Use a travel agent to get a good deal on a great cruise vacation.
Travel agents are knowledgeable about the different cruise products out there, and they can match you with the best choice for your preferences and budget. The agents then use that information to give customers several cruise options that would be perfect for them.
HOTEL OFFERS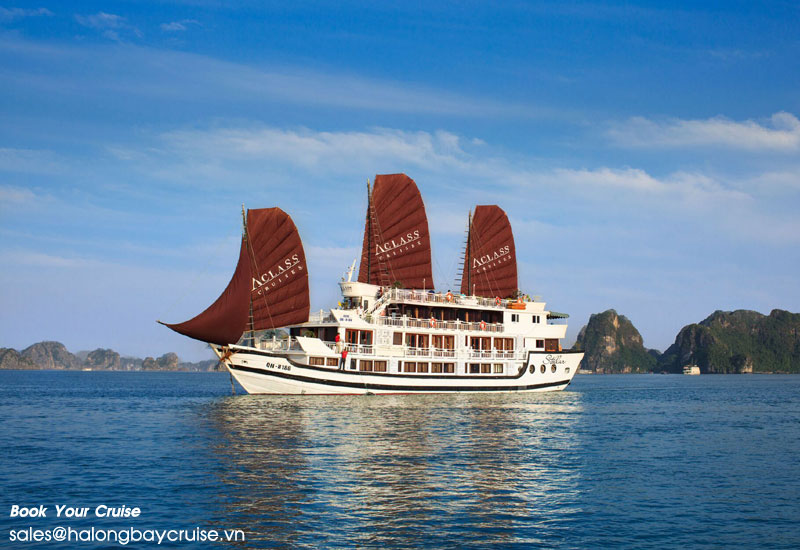 You have decided to plan a Ha Long bay trip? Halong Bay Cruises is the right choice. Book a Halong bay tours online with local experts at the lowest prices with handpicked reliable suppliers - best price, flexible cancellation and local expertise.
Vietnam Hotels: Hotel84.com offers the choice of over 2500 hotels in Vietnam. Our hotel reviews will help you find the best deal, while you are in Vietnam. Find hotels and book great Vietnam hotel at great prices.