Experience both business and pleasure with Vinpearl MICE tourism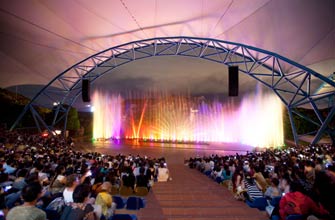 Meetings, Incentives, Conferences and Events (MICE) tourism has exploded as a hot new trend with great potential for development in Vietnam.
MORE DETAILS...
(https://www.legend.travel)
MICE tourism requires consistent professionalism and top notch organizational capabilities, as well as world-class facilities and accommodation. Vinpearl's outstanding natural beauty, together with modern, state-of-the-art facilities and excellent track record organizing numerous major national and international events make it the ideal location to develop luxury MICE tourism. It offers a variety of ways to combine both business and pleasure for a productive and relaxing experience.
High-class Vinpearl Resort Nha Trang
The professional modern conference rooms and stages, along with the high-end luxury tourism and resort complex in "Paradise Island Bay" at Vinpearl Resort NhaTrang have earned it a reputation as one of the top event and performance centers in Vietnam.
Visitors to Vinpearl Resort Nha Trang will be impressed with the convenient, professional, and modern event halls.
The 150 m2 Diamond and Ruby meeting rooms are specially designed to accommodate small and medium-sized corporate meetings and the 600 seat Grand Ballroom is suitable for large-scale seminars, conferences, banquets or exhibitions. The multi-functional Event Hall has the capacity to seat 1,350, while the Amphitheatre boasts 5,056 seats.
Vinpearl Resort Nha Trang also features the 200,000 m2 Vinpearl Land Amusement Park, which is available to hold a wide range of large-scale outdoor and team-building activities.
A range of prime services are also available, including visits to famous tourist sites on "Paradise Island Bay", international five-star hotels, entertainment at Vinpearl Land Amusement Park, health and beauty care at Vincharm Spa Nha Trang, and banquets at our five-star restaurants, offering an exciting multidimensional experience for everyone visiting Vinpearl Resort Nha Trang.
With professional services, first-class facilities and extensive infrastructure, Vinpearl Resort Nha Trang emphasizes MICE services and works with enterprises as a partner in building and developing brands.
Convenient Vinpearl Luxury Nha Trang
Nestled in the most beautiful place on Hon Tre Island overlooking stunning Nha Trang Bay, Vinpearl Luxury Nha Trang offers 84 coastal villas designed as a high-end tropical resort and an ideal destination for the perfect luxury vacation.
The meeting rooms at Vinpearl Luxury Nha Trang feature international standard equipment to meet all your needs for business meetings, discussions, and events.
Vinpearl Luxury Nha Trang also has a plush modern Business Center with a library of local and international titles and facilities for you to read newspapers, search the internet, communicate with associates, borrow DVDs and even book travel tickets.
Vinpearl Luxury Nha Trang is also known for its unique restaurants serving diverse cuisines, as well as a distinctive spa featuring individual massage huts built on stilts over the water.
Business meetings, friendly visits and enjoying your vacation are all unforgettable experiences in the private villas at Vinpearl Luxury Nha Trang.
Professional Vinpearl Luxury Da Nang
From a distance, Vinpearl Luxury Da Nang resembles a mermaid leaning against the majestic Marble Mountains, her long, silky hair falling elegantly along a strip of sand. This opulent hotel consists of 200 luxurious five-star plus rooms inspired by early twentieth century Indochinese architecture and features an eclectic mix of contemporary style with old-world charm.
In addition to one-of-a-kind accommodation, Vinpearl Luxury Da Nang also boasts well-equipped modern meeting rooms that are available for cultural events, conferences and luxurious wedding parties.
The 742m2 Grand Ballroom seats 350 and can easily be divided into two meeting rooms if necessary. When divided, one room has an area of ​​462m2 with a seating capacity of about 200. It is a square room with a large speaker's podium and four main entrances. The other room is rectangular, measures ​​280m2 and seats more than 100.
Both rooms feature all the international standard modern facilities and equipment you will need to conduct meetings. We provide elegant white lights, full air-conditioning and high quality sound-insulated walls. Vinpearl Luxury Da Nang organizers are also happy to consult with you about seating charts for these two rooms, depending on the scale and nature of the meetings, conferences or events.
The spacious Business Center (Information Center) is conveniently located on the first floor of the hotel and supports all your needs for access to information in a quiet, well-lit, fully air-conditioned modern environment.
Vinpearl Luxury Da Nang offers you the very best services to ensure your perfect relaxation outside working hours. Take a leisurely stroll through the resort, sunbathe by the pool, or watch the sunrise every morning. Experience total relaxation at Vincharm Spa, keep up your fitness routine in the state of the art gym, and enjoy fabulous culinary delights at one of the resort's luxurious restaurants.
Nothing is better than enjoying a wonderful vacation after formal business events at the world-class Vinpearl holiday paradise resorts. Plan your next business event at Vinpearl and experience the ultimate combination of business and pleasure.
Source: Vinpearl.com
HOTEL OFFERS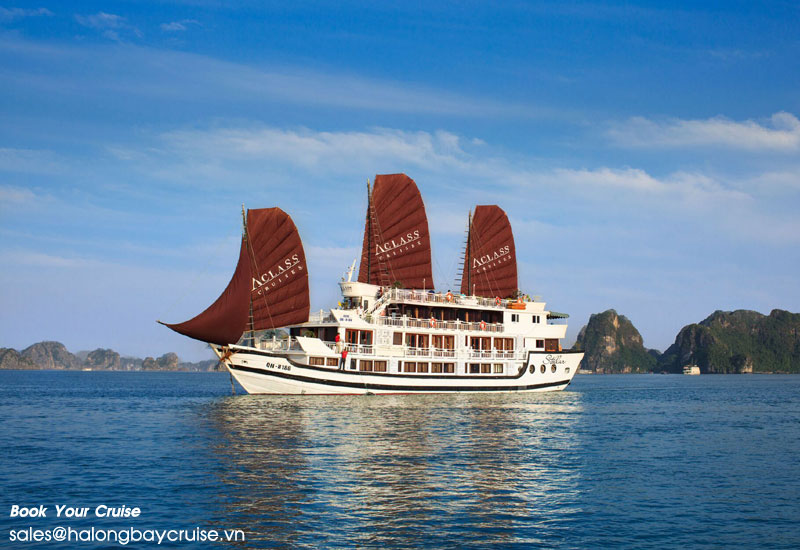 You have decided to plan a Ha Long bay trip? Halong Bay Cruises is the right choice. Book a Halong bay tours online with local experts at the lowest prices with handpicked reliable suppliers - best price, flexible cancellation and local expertise.
Vietnam Hotels: Hotel84.com offers the choice of over 2500 hotels in Vietnam. Our hotel reviews will help you find the best deal, while you are in Vietnam. Find hotels and book great Vietnam hotel at great prices.