Paloma Hanoi Motorbike tours
The food of northern Vietnam is famous throughout the world. Hanoi is the heart of this gastronomic culture and with Paloma Motorbike Tours you will experience a large range of these Hanoi local foods over the course of the tour.
MORE DETAILS...
(https://www.legend.travel)
Whether it is hidden Street Food Stalls, Small Local Restaurants or a Massive Bia Hoi Restaurant with a view, our Hanoi city tour will find the perfect food scene to satisfy your gastronomic desire.
Food on foot tours
Come with an empty belly and we will send you home with a smile on your dial.
For the more curious and adventurous food lover, ask your guide about some of the foods only the locals eat, you will be surprised and intrigued at what you can find to eat on the streets of Vietnam's Capital City.
The Fabulous Sights with Hanoi sightseeing tours and food tours
From the rich history and charm of the Old Quarter and Ho Chi Minh Mausoleum to the relaxed atmosphere around Lake Tay Ho you will see all parts of Hanoi in the allocated time at a safe, relaxed pace. The tour will give you a wonderful perspective of the city's most popular and historic sights and you will have many of opportunities to get off the motorbike and take lots of photos.
Experience these fabulous tastes and sights and enjoy the streets of Hanoi like a local today. What to eat and what to see in Hanoi
The Fabulous Food & Sights Daily Itinerary:
Best Regards,
Trinh Thu Thuy (Ms.)
Sales Executive
Mobile:(+84) 0935946688
Skype:sales.paloma
Email: Thuc@asiaeyestravel.com ; info@asiaeyestravel.com
HOTEL OFFERS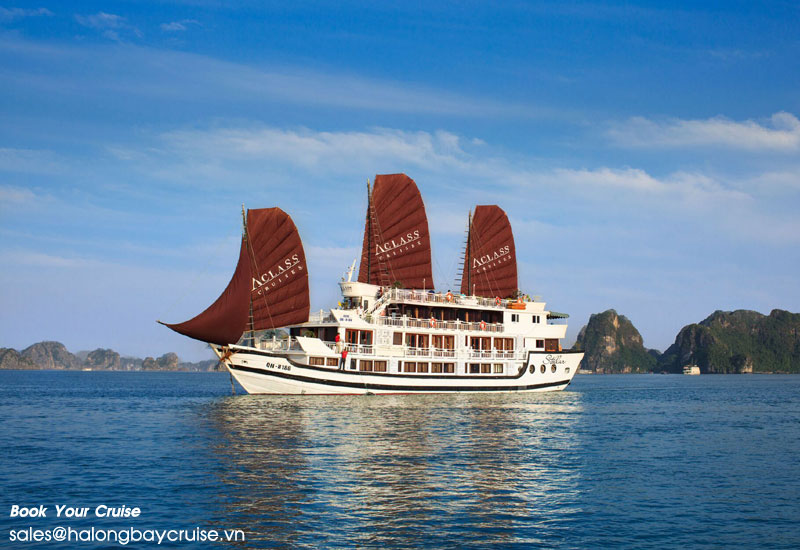 You have decided to plan a Ha Long bay trip? Halong Bay Cruises is the right choice. Book a Halong bay tours online with local experts at the lowest prices with handpicked reliable suppliers - best price, flexible cancellation and local expertise.
Vietnam Hotels: Hotel84.com offers the choice of over 2500 hotels in Vietnam. Our hotel reviews will help you find the best deal, while you are in Vietnam. Find hotels and book great Vietnam hotel at great prices.