Vinpearl Luxury Da Nang – Vietnam's Holiday Paradise!
Situated in the prime location of Non Nuoc beach, located on one of the six most beautiful beaches on the planet (as voted by Forbes magazine) and overlooking the vast ocean, with its back resting on the majestic Marble Mountain range, Vinpearl Luxury Da Nang is the ideal holiday destination for you. Its idyllic location also accords you the convenience of being able to visit several famous, UNESCO World Heritage sites such as My Son Sanctuary, the old quarter of Hoi An and Hue Citadel.
MORE DETAILS...
(https://www.legend.travel)
Only a 15 minute car ride away from Da Nang International Airport, Vinpearl Luxury Da Nang is undeniably akin to a heavenly abode. As you travel here, you will be taken on a journey through the central city of Da Nang, a city of the young, dynamic and ever-growing.
From a distance, Vinpearl Luxury Da Nang resembles a mermaid leaning her back on the majestic Marble Mountains, with her silky long hair let down much like the gleaming sand strip that lines this luxury destination. This lush hotel consists of 200 luxurious rooms with facilities that warrant its 5 + star standard. The hotel architecture boasts an eclectic mix of contemporary design and old-world charm inspired by Indochinese architectural features from the early twentieth century. What's more, all the rooms in this exclusive resort overlook the ocean and the main pool, with vast open spaces of fresh green and untouched nature right at your doorstep. You will enjoy absolute relaxation on these exquisite room balconies, taking in the fresh air that surrounds you in abundance and even welcoming the first rays of the crimson dawn. The hotel's interiors are steeped in luxury with carefully designed features all tailored to make you feel that you are indeed in the resort paradise of your dreams!
All customer care services at Vinpearl Luxury Da Nang: from airport shuttle services to relaxation, health and beauty services to entertainment and cuisine, are specially developed to provide you with the highest standards of luxury, class and unmatched privacy, in a comfortable and warm environment. Moreover, to meet your every need and to bring to you a holiday experience that is truly perfect, services at Vinpearl Luxury Da Nang are available 24 hours a day seven days a week. Our dedicated staffs are also well equipped with the necessary skills and expertise in professional customer care to guide you through any of your queries and help you with the engagement of the numerous services available at the resort.
From taking leisurely strolls along the picturesque grounds of this luxurious hotel to sunbathing by the grand pool to watching the first crimson rays of the rising morning sun to enjoying the breathtaking sights of sparkling lanterns drifting by the beach on a full moon evening or to experiencing absolute relaxation at the exquisite Vincharm Spa, to up keeping your health and fitness at the modern gym with advanced sports facilities to delving into the delectable delights on offer at our top class restaurants, you will be spoilt for choice as a guest at Vinpearl Luxury Da Nang. Indeed all of this has been created to bring you an unforgettable holiday experience steeped in luxury and perfection in this modern-day seafront paradise which is undeniably a dream come true!
Wait no further, come and experience this dream for yourself!
Vinpearl Luxury Da Nang – Vietnam's Holiday Paradise!
View photos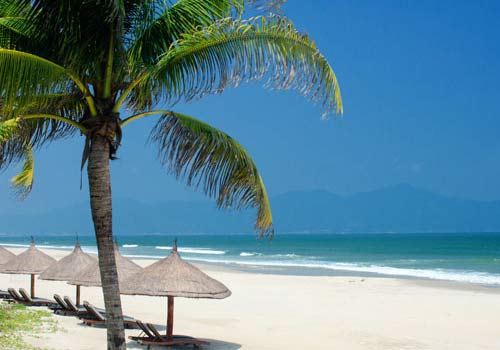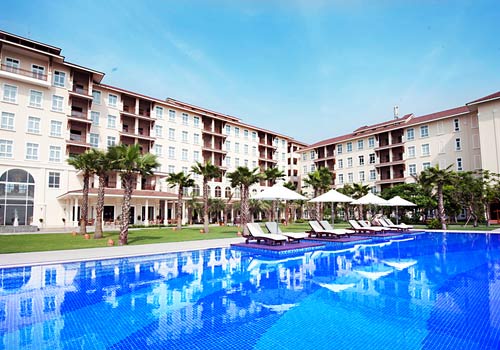 HOTEL OFFERS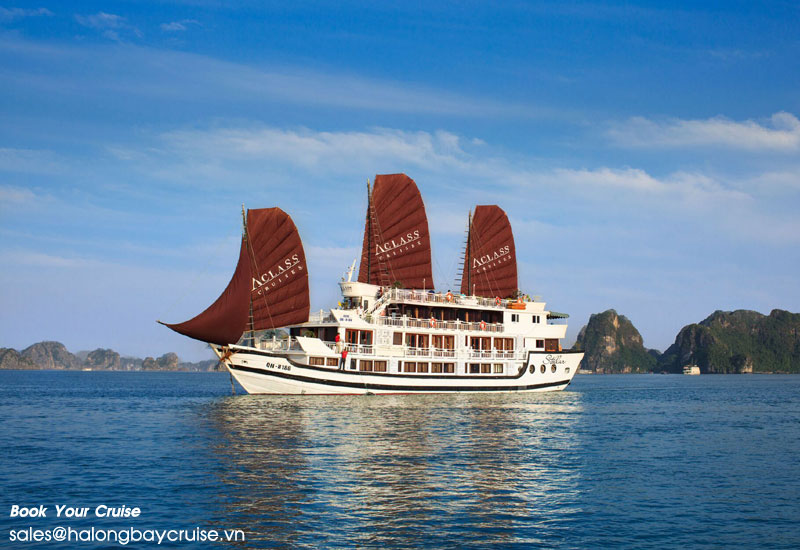 You have decided to plan a Ha Long bay trip? Halong Bay Cruises is the right choice. Book a Halong bay tours online with local experts at the lowest prices with handpicked reliable suppliers - best price, flexible cancellation and local expertise.
Vietnam Hotels: Hotel84.com offers the choice of over 2500 hotels in Vietnam. Our hotel reviews will help you find the best deal, while you are in Vietnam. Find hotels and book great Vietnam hotel at great prices.