Gift Vouchers – A special gift from Vinpearl
"Gift Vouchers" of Vinpearl will be a special and meaningful gift for your business partners, friends, relatives.
MORE DETAILS...
(https://www.legend.travel)
After the success of the 2010 Gift Voucher program, Vinpearl is bringing back the program intended for customers who book to stay at Vinpearl's hotels. The program aims at realizing the strategy to build and turn Vinpearl into a Vietnamese brand name of international standard in the high-end tourism sector and providing you the best products and services at attractive rates.
The "Gift Voucher" will entitle customers to multiple special offers, perfect and high-class services for your golden stay at the "Vietnam's Holiday Paradise" chain carrying the brand name of Vinpearl, including: Vinpearl Resort Nha Trang, Vinpearl Luxury Nha Trang and Vinpearl Luxury Da Nang.
With Vinpearl's "Gift Voucher", you will be arranged one of Vinpearl's most beautiful hotel rooms by the sea to enjoy your "golden" 3-day and two nights holiday for two without worrying about expenses payable for other services. Immediately after landing at either Da Nang or Cam Ranh - Nha Trang Airport, you will be welcomed and taken to the "Tropical Paradise" free of charge by Vinpearl's buses. At the hotel, you will be assisted with check-in in a professional and convenient manner, arranged to stay in a 5-star or 5-star plus hotel room with luxurious furniture and cosy atmosphere and entitled to three complimentary buffet-style meals during the day with Asian – European dishes prepared by a professional cook team.
Besides, each hotel in the Vinpearl system will offer you special gifts, which may be a body massage voucher, a foot massage voucher for two people at Vincharm Spa; a free sightseeing and golf playing "tour" at Vinpearl golf course or unlimited access to the Vinpearl Land Amusement Park (exclusive to those staying at Vinpearl Nha Trang),… and many other attractive programs.
In order to create the most favourable conditions for you, each hotel in the Vinpearl system will use a different gift voucher form, which will be accepted as cash. The values (inclusive of taxes and service fees) of the vouchers used at hotels are VND8,400,000 for 1 Gift Voucher of Vinpearl Resort Nha Trang; VND9,600,000 for 1 Gift Voucher of Vinpearl Luxury Da Nang and VND14,000,000 for 1 Gift Voucher of Vinpearl Luxury Nha Trang.
Vinpearl's Gift Vouchers of Vinpearl will be officially issued from November 1, 2011 to January 31, 2012 and will be valid between the date of issue and November 1, 2012. For more information, please visit our
Source: Vinpearl.com
HOTEL OFFERS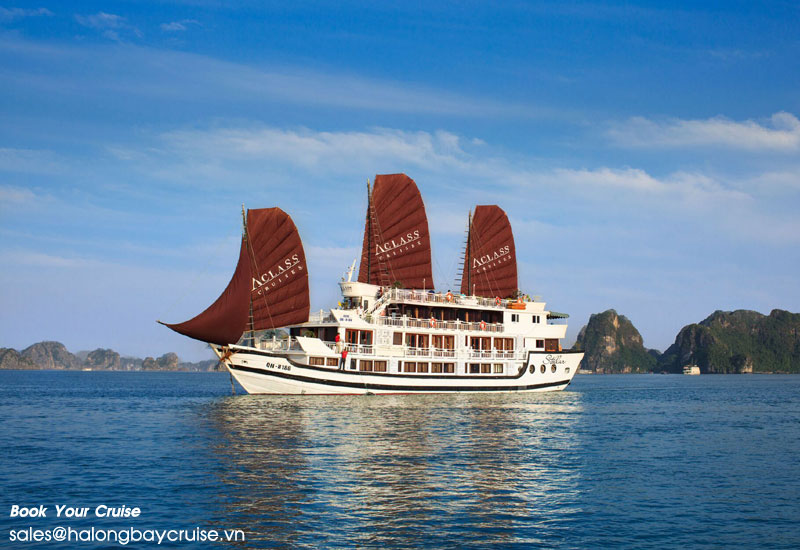 You have decided to plan a Ha Long bay trip? Halong Bay Cruises is the right choice. Book a Halong bay tours online with local experts at the lowest prices with handpicked reliable suppliers - best price, flexible cancellation and local expertise.
Vietnam Hotels: Hotel84.com offers the choice of over 2500 hotels in Vietnam. Our hotel reviews will help you find the best deal, while you are in Vietnam. Find hotels and book great Vietnam hotel at great prices.