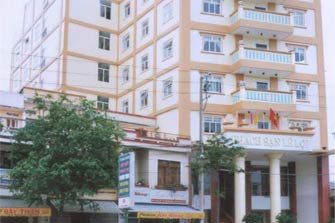 Address:
17-17A, 25-27A Le Loi, Quang Ngai City, Quang Ngai
Phone:
+(84-55) 3728999
Email:
quachgialang@yahoo.com
Web:
hotels84.com/quangngaihotels/le-loi-hotel.html
Number room:
Welcome to Le Loi Hotel at 17 Le Loi, Quang Ngai city, this new hotel is built and put into operation with 64 rooms welcome guests luxurious and modern standards, Hotels elevators and stairways. Our hotel is fully equipped with advanced equipment, luxurious, with reasonable prices will look forward to serve you.
Rooms

Rates

Hotel Features

Services

Location

Reviews
Rooms
1 bed room 1 to 2 people value 190,000 VNĐ
2 bed room 1 to 2 people VNĐ 250,000
3 bed room 1 to 3 people VNĐ 300,000
4 bed room 1 to 4 400,000 VNĐ
Vip 1 to 2 people, 1.8 m bed: 300,000 VNĐ
There are air conditioning, hot and cold water, cable TV, wifi
Price of drinking water
Beer cans Heniken: 20.000d/lon
Freshwater types: 10.000d/lon
Mineral water: 5.000d/lon
Hotel Le Loi receiving party serving set from 70 persons or more, unit price agreement, customers wishing to contract with the receptionist before 1 week.
Hotel similar
Vietnam Hotels: Hotel84.com offers the choice of over 2500 hotels in Vietnam. Our hotel reviews will help you find the best deal, while you are in Vietnam. Find hotels and book great Vietnam hotel at great prices.